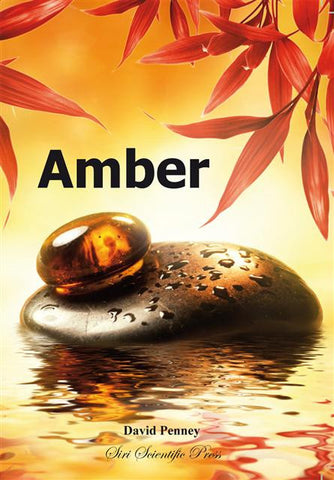 Amber
by David Penney

Siri Scientific Press (2010) 978-0-9558636-7-7
30 pp, 146 x 100 mm, soft cover, 21 colour photographs & illustrations
IN STOCK - Ships Within 24 Hours

Reviews
Customer review: This is a lovely little book which gives a brief but lucid account of the history amber - its discovery, the myths surrounding it, and the magical properties attributed to it. The book gives a fascinating explanation of the value of amber as a precious stone from prior to the middle ages through to the present day, including the colourful history of the Knights of the Teutonic Order and the intrigue surrounding the 'Amber Room'. In addition, information is given on how to tell the difference between fake and real amber, and of the importance of inclusions to scientific research. Full page colour photographs of insects in stunning detail complete this book, which will provide a wonderful introduction for anyone interested in amber.
Summary
A small introductory booklet, ideal when presented as a gift with a piece of amber!
---
We Also Recommend
---